22 Queenslanders graduate supporting them to begin careers in community pharmacy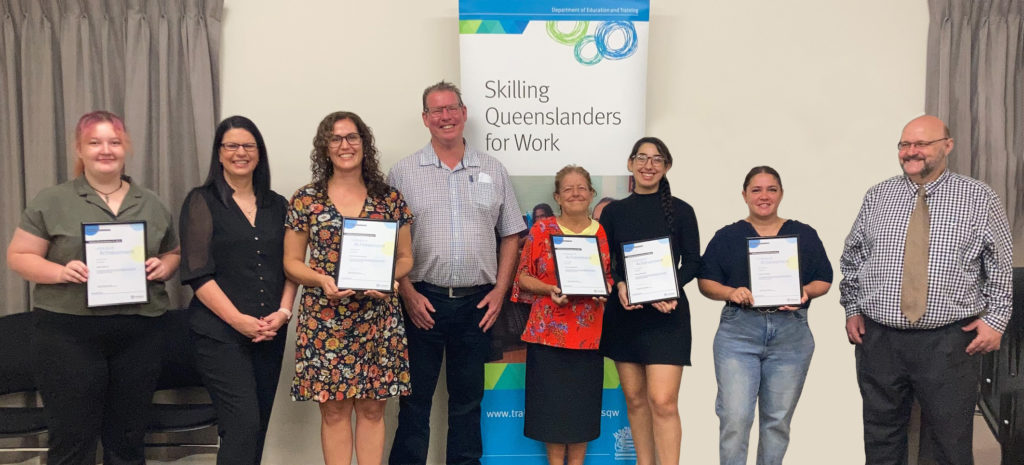 Today, the Pharmacy Guild of Australia, Queensland Branch, announced that 22 Queenslanders had successfully completed the Fundamentals of Community Pharmacy course this month. The course will enable them to become qualified pharmacy assistants via the Queensland Government's Skilling Queenslanders for Work initiative and work in Queensland's network of almost 1,200 community pharmacies.

On Friday, 22 April, graduation ceremonies took place in three locations, Rockhampton, Brisbane and the Gold Coast.

The Pharmacy Guild of Australia, Queensland Branch President, Chris Owen, said that the Fundamentals of CommunityPharmacy course was fully subsidised for eligible participants through the Queensland Government's Skilling Queenslanders for Work Program.

"This course has been instrumental in giving people the opportunity to upskill and commence a career community pharmacy,"

said Mr. Owen, "We are very grateful to the Queensland Government for funding our application to deliver these muchneeded courses.

"We are delighted to give people the opportunity to join the respected pharmacy profession."

"Course graduates report positive job satisfaction after employment, particularly around being able to support the local community and their healthcare needs."

On successful completion of the course, participants receive a SIR20116 Certificate II in Community Pharmacy and gain the skills and knowledge required to meet the needs of community pharmacy customers and patients.

Member for Rockhampton, Mr. Barry O'Rourke MP, attended the Rockhampton graduation ceremony where 8 residents received their diplomas.

Mr. O'Rourke said, "I am pleased to meet the participants in this Skilling Queenslanders for Work program."

"The valuable training that these graduates have received will give them every opportunity to succeed in their chosen field in the future."

Mr. Owen said that many participants have already benefited from the program but that more courses would soon be commencing.

Dianne Grayson has flourished since completing the course. Dianne became unemployed due to COVID-19, and she was looking for a new role. She graduated in 2021.

"Having my career taken away from me was very difficult to deal with and presented many challenges."
"One morning, I heard a radio interview on ABC with Chris Owen, who spoke about a pharmacy assistant course," said Ms. Grayson, "I know that community know that pharmacies were a vital part of the community."

"I thought this would be a great career, helping people and working in the health industry," said Ms. Grayson, "So I applied."

"I received a job offer on my last week of vocational placement!"

"If you're thinking of expressing interest – don't wait! I am so grateful that I took a chance by applying for the course to start my career in community pharmacy."

"There has been a lot of interest in the program. It's not too late to participate in the May courses but expressions of interest close soon."
The next courses are being offered in Brisbane, Townsville and Toowoomba from Tuesday 3 May 2022 to Friday 17 June 2022. They will take place over seven weeks and are COVID-Safe and face-to-face. The course incorporates 10-days of vocational placement in a community pharmacy where participants can put their learning into action and gain practical experience.

Interested participants are encouraged to complete their expression of interest soon as places are limited. Registrationsclose soon. For more information about the Skilling Queenslanders for Work initiative and eligibility criteria, visit www.guild.org.au/cws.
Articles you might be interested in