Blooms The Chemist Lismore reopens to the community after flood devastation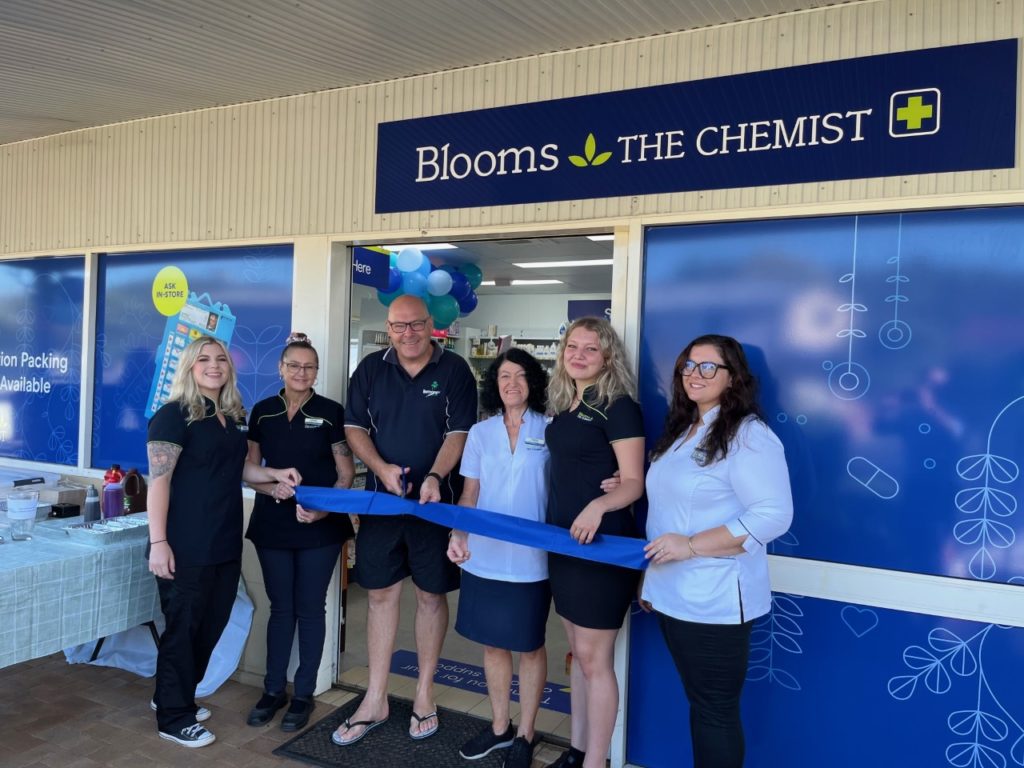 Lismore, Australia, 13 February 2023: After experiencing the devastating impact of the 2022 NSW floods, Blooms The Chemist Lismore has reopened its doors in a new location at Shops 22 & 23, Wyrallah Road Shopping Centre, 62 Wyrallah Road, Lismore, after nearly 11 months of disruption.
Head of Retail Operations at Blooms The Chemist, Zane Matthews, acknowledges the overwhelming support received from the Lismore team and wider community.
"The floods had a truly devastating impact on the people of Lismore and surrounding communities. Many people lost their homes, their businesses and for many, the future was uncertain for a long period of time," Mr Matthews said.
"Blooms The Chemist Lismore is honoured to be part of a community that supports each other. Strangers helped strangers and it is because of the community spirit of Lismore that the store is bouncing back and businesses can rebuild to where they were before the floods hit," he adds.
In attendance to mark the reopening was the Mayor of the City of Lismore, Steve Krieg.
Blooms The Chemist Lismore has been a trusted and well-respected local pharmacy for more than 20 years, offering a range of important healthcare services to its community.
During the 2022 floods, roads in and out of the area were cut off and many people, particularly those with chronic health conditions, were unable to access medications. During the state of emergency, the Pharmaceutical Society of Australia allowed people to access routinely subscribed medication without a prescription.
While this provided some relief, the lack of resources and closures of two GP clinics and pharmacies made it very challenging for many people to access basic medications and vaccinations in town. "The Lismore community is still struggling with the ongoing consequences of the floods, and with people under greater financial pressure and the stress that can create, it can lead to a number of other health issues. As such, it's important that the Pharmacy can reopen and they are all looking forward to connecting with the community and supporting them in these tough times," adds Mr Matthews.
Articles you might be interested in