Blooms The Chemist recognises leaders in community pharmacy with announcement of Annual Retail Manager Awards

Blooms The Chemist Royal Randwick's Shauna McGrath takes out top award for 2023

For the 15th year in a row, Blooms The Chemist hosted its three-day Retail Managers Conference and took the opportunity to acknowledge and celebrate the outstanding work of its Retail Managers who continuously commit to delivering exceptional customer service and contributing to the pharmacy's group's growth.

The 2023 Retail Managers Award Ceremony was held at the Rydges Resort in the Hunter Valley where Retail Managers who have excelled in their roles and contributed to the business and people at Blooms The Chemist were recognised.

"We continue to see the role of community pharmacy evolve. At Blooms The Chemist, we place strong value on building a positive culture with the right people to ensure that we can continue to remain authentic to our values as leaders in community pharmacy, while adapting to the growing needs of our community," said Blooms The Chemist CEO Emmanuel Vavoulas.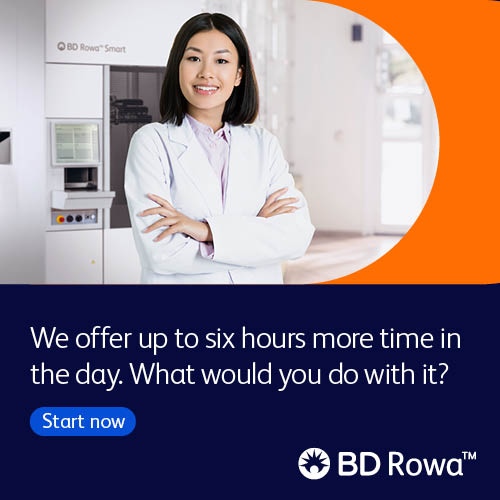 "We acknowledge the role of everyone who is involved in the growth across the network. The three-day conference is packed with expert sessions to ensure our Retail Managers get the training and professional support they need to continue delivering exceptional customer service."

This year, Blooms The Chemist Royal Randwick's Retail Manager, Shauna McGrath, has been crowned the 2023 Retail Manager of the Year, recognising her ability to deliver outstanding results and nurture business growth, while demonstrating the important role of community pharmacy in providing excellent customer care and service.

"It is an honour to be named this year's Retail Manager of the Year and to be acknowledged for the achievements of our store," she said. "I am grateful to be part of the Blooms The Chemist network that values the need for providing care to our community in moments that matter."

"I would like to thank Blooms The Chemist for the opportunity to work with a team that is committed to doing better for its people and our planet. I would like to recognise my fellow Retail Managers at Blooms The Chemist and how we contribute to the everchanging landscape and expectation of community pharmacy. I am thankful to work alongside my team at Royal Randwick and the greater Blooms The Chemist network."

The Blooms The Chemist Retail Managers Awards recognises the ongoing contribution of Retail Managers in community pharmacy across all areas in front of shop including best optimised retail space, meeting customer needs, supporting promotions and demonstrating brand values. The Awards night also acknowledged:
Retail Manager of the Year Runner Up 2023: Blooms The Chemist Rochedale, Carly Barraud
Customer Service Winner 2023: Blooms The Chemist Yarrawonga, Sandra Mason
Customer Service Winner Runner Up 2023: Blooms The Chemist Burwood, Lorena Bravo
Training Champion of the Year Winner 2023: Blooms The Chemist Royal Randwick, Shauna McGrath
Training Champion of the Year Runner Up 2023: Blooms The Chemist Nowra Mall, Judy Kay
Shining Light Region 1 2023: Blooms The Chemist St Ives, Netra Adhikari
Shining Light Region 2 2023: Blooms The Chemist Dubbo, Rebecca Farrell
Shining Light Region 3 2023: Blooms The Chemist Yarrawonga, Sandra Mason
Shining Light Region 4 2023: Blooms The Chemist Taree, Pania McCall
Shining Light Region 5 2023: Blooms The Chemist Warilla, Kate Tomkins
Shining Light Region 6 2023: Blooms The Chemist Mt Ommaney, Ruby Classen
Articles you might be interested in