Blooms the Chemist unveils 2022 retail managers of the year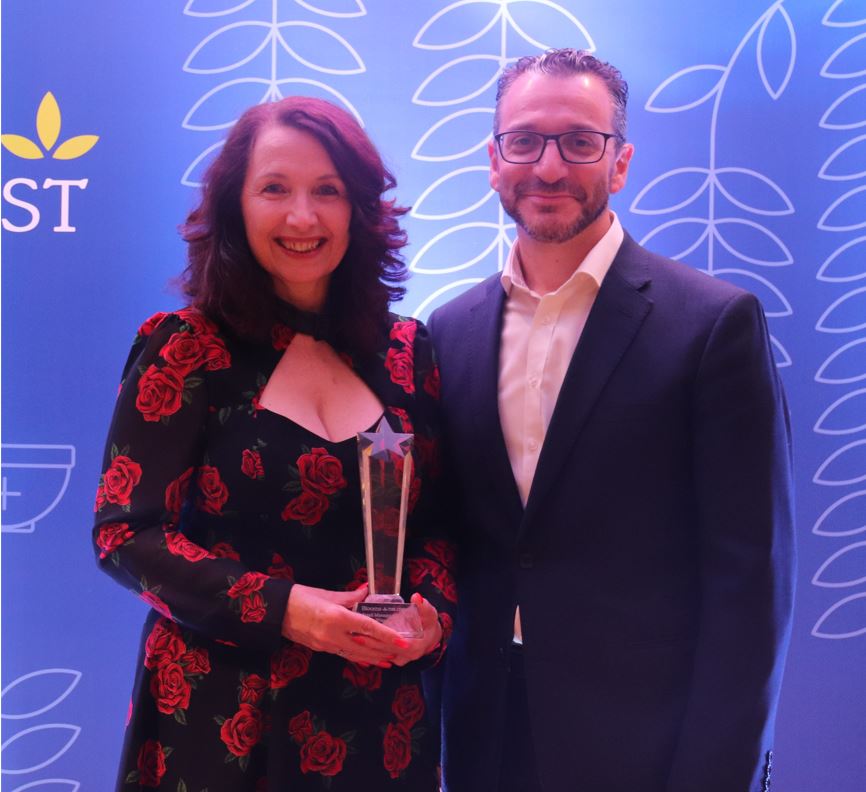 Blooms The Chemist Forestville's Kim Spencer takes out the top award
Last night at a prestigious awards ceremony Blooms The Chemist recognised the outstanding work of its Retail Managers who are committed to delivering exceptional customer service and consistently contribute to the pharmacy's group's growth.
The awards ceremony is a key highlight of Blooms The Chemist's three-day Retail Managers Conference, which is now in its 14th year. Held at the Fairmont Resort & Spa in the Blue Mountains, the conference places great emphasis on upskilling Retail Managers, with additional training and knowledge across retail excellence and people management to ensure they continue providing the best service and advice in their respective local communities.
"Building a strong internal culture with the right people across our network is a key priority for Blooms The Chemist. Through our conferences and internal training programs, we're continuing to place a strong focus on our customers, our Pharmacists, store teams, and our exceptional Retail Managers," said Blooms The Chemist's CEO Emmanuel Vavoulas.
"After a few years of disruption, we are delighted to again host the conference in person and acknowledge together the enormous contribution our Retail Managers bring to the business and their communities. The three days are packed with expert sessions to ensure our Retail Managers get the best training and professional development to continue delivering excellent customer service and advice."
This year, Blooms The Chemist Forestville's Retail Manager, Kim Spencer, has been crowned 2022 Retail Manager of the Year, recognising her ability to consistently deliver outstanding results and nurture growth, while also providing extraordinary customer service.
"I'm very proud to be named this year's Retail Manager of the Year and to be recognised for the achievements of our store," she said. "It's an honour to be part of the Blooms The Chemist network and I'm grateful for the opportunity to grow both professionally and personally within such a progressive community pharmacy network.
"Although it's an honour to receive this award, I want to take this moment to recognise all of our Retail Managers at Blooms The Chemist. Over the past year community pharmacy has been on the frontline helping customers navigate the vaccination program, amongst other healthcare services, and we have all played a pivotal role in providing the best advice and support for our customers during what has been a difficult period."
The Retail Manager of the Year Award was graded across all areas in front of shop. The award recipient best optimised retail space, met customer needs, supported promotions, and demonstrated brand values. The Awards night also announced:
Retail Manager of the Year Award Runner Up: Jodie Morris – Blooms The Chemist Kenmore
Shining Light Awards:

Yolandi Bester, Blooms The Chemist Dianella

Donna Lowry, Blooms The Chemist Lithgow

Jamie Khan – Blooms The Chemist Cranbourne

Rommel Mendoza – Blooms The Chemist Northbridge

Erin Long – Blooms The Chemist Orange

Toni Smith – Blooms The Chemist Bundaberg

Training Champion of the Year Award: Lorena Bravo – Blooms The Chemist Burwood
Training Champion of the Year Award Runner Up: Erin Long – Blooms The Chemist Orange
Articles you might be interested in