During NAIDOC Week, many Indigenous women are assigned unpaid work. New research shows how prevalent this is in the workplace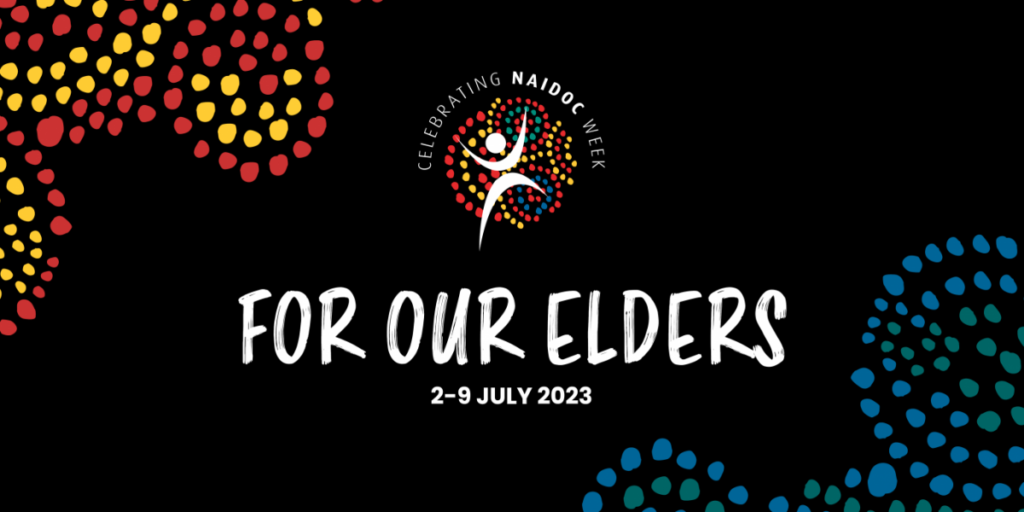 With NAIDOC week coming up, there is already a surge in expectations for extra labour from Aboriginal and Torres Strait Islander people in workplaces.

Events like NAIDOC Week see employers across the country leaning on Aboriginal and Torres Strait Islander staff. They are expected to plan and organise cultural events and experiences, which is rarely reflected in their job description or pay packet.

The Make us Count report, which we co-authored, found this is not just limited to NAIDOC Week. This report reflects on the experiences of Aboriginal women in workplaces within the Victorian public sector, and reveals this additional labour is a burden on Aboriginal women. Regardless of their employment level or role in their respective workplace, this unpaid labour is often expected of them.

One participant stated,
The value [of Aboriginal cultural knowledge] is only when I organise NAIDOC or Reconciliation Week celebrations. The worst part is that it is up to me to drive recognition of these important events and for the rest of the year, culture and I are forgotten.

Many organisations publicly state they are committed to acknowledging Aboriginal and Torres Strait Islander cultures, which is often outlined in their Reconciliation Action Plans or other organisational strategy documents. They rarely, however, provide resources to meet this commitment.


Aboriginal unpaid labour is nothing new

Australia has a long history of capitalising on Aboriginal women's unpaid work. Bidjara and Birri Gubba Juru author and academic Dr Jackie Huggins, has written about unpaid domestic service provided by Aboriginal women and girls.

This occurred in white settler homes and on missions and reserves into the 1970s. Many who were supposed to be paid had payments withheld, misappropriated or were underpaid and are still seeking compensation.

Huggins, in her foreword for Make Us Count, writes, "workplaces are a microcosm of Australia", meaning what happens in workplaces is a small representation of what happens everywhere. Huggins goes on to say the report reveals little has changed and Aboriginal women are still expected to perform unpaid labour.

It's not 'cultural load'

The Healing Foundation, an organisation dedicated to healing trauma in Aboriginal and Torres Strait Islander communities, describes "cultural load" as an accumulative trauma and stress experienced by Aboriginal and Torres Strait Islander people who are navigating systemic adversity in their lives while they are also trying to succeed in their careers.

Ngadjuri and Bundjalung academic Kelly Menzel has argued workplaces often misuse the term "cultural load". This term is often used to describe the additional unpaid work expected of people because they are Aboriginal and Torres Strait Islander – like organising NAIDOC week events or educating non-Indigenous staff.

Overburdening Aboriginal women with unreasonable workloads not part of their job description is not reflective of cultural responsibilities or cultural load. It is gendered and racial exploitation.

Last week, a piece by Bundjalung Mununjali NITV digital journalist and producer Bronte Charles detailed the emotional and psychological toll of additional expectations and responsibilities imposed on Indigenous staff by non-Indigenous supervisors and colleagues.

Many of the participants in the Make it Count research participants also spoke about feeling tokenised and not seen as professionals with genuine skills and expertise.



What the 'Make us Count' research found

We interviewed 25 Aboriginal women working in the Victorian public sector and a further ten responded to an online survey. They reported multiple forms of racism and gendered violence in their workplaces. Many expressed they were undervalued compared to non-Indigenous colleagues and Aboriginal men.

One participant stated, in terms of recruitment and promotion opportunities, that "Aboriginal women are the bottom of the pecking order".

The Make Us Count research found managers in the Victorian public sector failed to act on reports of bullying, harassment and racism.

One participant shared,
I spoke to my manager about what was going on and he agreed that we would come together with these two particular people. Then said to me that this must be a cultural thing as opposed to it being the bullying and harassment that it was. So, they failed to act.

Some Aboriginal women who reported receiving unwanted attention or harassment from Aboriginal men were told the issue was cultural. And for some, when the offender was a non-Indigenous colleague who bullied, harassed or were racist toward them, they were only referred to "cultural safety" training.

Some participants referred to harassment from Aboriginal men as lateral violence (meaning violence from within the same group). However, in most cases these men were in higher ranking positions, making this an abuse of power.

Overworking and undervaluing Aboriginal women in the workplace is discrimination and a systematic barrier to career progression. One participant stated, "It's taken me 17 years to get from entry level to where I am now".

Another commented "Unless you're always performing at 150% or more, people don't see you".

Aboriginal transgender women and gender diverse people, as well as Aboriginal queer women, were invited to participate in this research. However, none of the participants chose to share this information about themselves, which may be telling in its own right.

In the Victorian public sector, just 0.7% of employees identify as transgender, non-binary and gender diverse. Research on the experiences of Indigenous LGBTQIA+ people in the workforce in general reveals high levels of discrimination, racism, social exclusion, queerphobia and transphobia.

As demonstrated by the Make Us Count report and other research, there is an urgent need for workplaces to take action to address racism and misogyny.

This includes unpaid labour, precarious working conditions like recurring short-term contracts and workplace harassment and violence. Aboriginal women want to be able to enjoy their work and have productive careers without being subjected to racism, discrimination, and exploitation.

As the following woman from our survey makes clear,
I just want to be able to be in a job where I can actually do the job and then still have the capacity to give back to the community.
Articles you might be interested in