Guild welcomes complimentary offers for Guild interns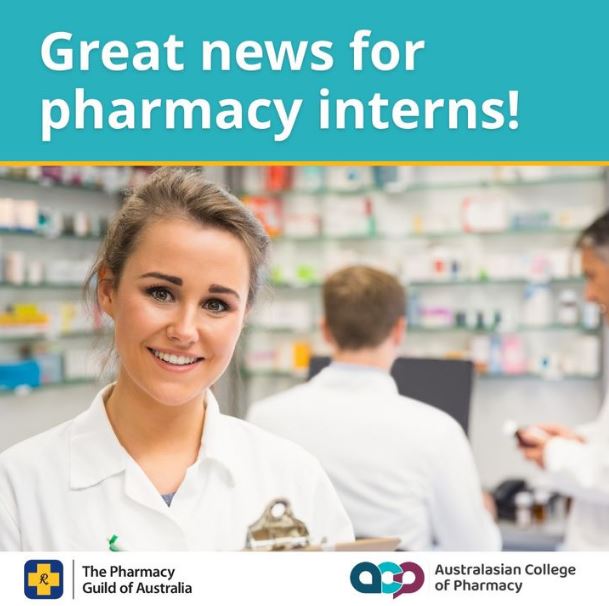 The Pharmacy Guild of Australia has welcomed the announcement by the Australasian College of Pharmacy (ACP) that it will provide intern pharmacists enrolled in the Guild Intern Training Program with complimentary accreditation training from 2023 onwards.
ACP President Michelle Bou-Samra said the college was dedicated to supporting the educational needs of the pharmacy sector across Australia, and especially interns as the next generation of registered pharmacists.
"Our goal is to equip the next generation of pharmacists with the knowledge and skills to practise to their full scope from initial registration and be able to offer more primary healthcare services to patients," Ms Bou-Samra said.
In addition to the accreditation training, all Guild interns are being offered complimentary college membership, valued at $399, for the duration of their internship.
National President of the Pharmacy Guild, Trent Twomey, said the decision aligned with the Guild's commitment to offering the best possible opportunities for all Guild interns.
"The complementary accreditation offer is especially significant as accreditation supports pharmacists in their provision of Home Medicines Reviews and Residential Medication Management Reviews," Professor Twomey said.
"It also provides Guild interns with the skills and knowledge required to do any type of medication review."
Professor Twomey said he was also pleased to see the complimentary college membership offer for Guild interns.
"Being a member of the college gives Guild interns a head start in meeting Pharmacy Board requirements by offering them easy access to a range of online resources to help with their continuing professional development," he said.
Articles you might be interested in