Mental wellbeing support boost for communities as pharmacist embrace support strategies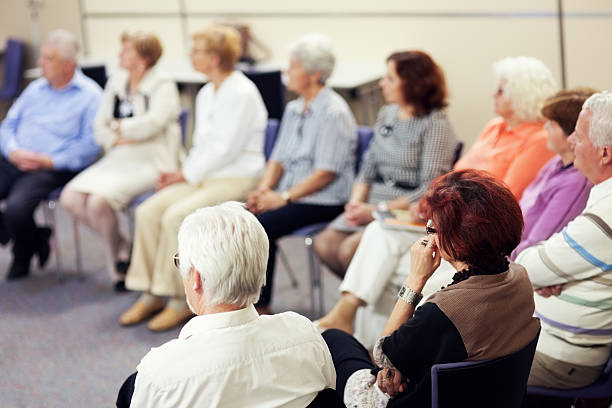 Australia's leading community pharmacy group urges people to initiate a conversation with their Pharmacist to foster preventative mental health strategies
Pharmacists are set to play a deeper supporting role within community mental health support, as uncertainty and disruption across society continues to unsettle Australians and communities, across all age groups, with many seeking guidance on preventive mental health strategies.
Marking National Mental Health Month, an initiative of the Mental Health Foundation Australia (MHFA) to advocate for and raise awareness of mental wellbeing, Blooms The Chemist is urging Australians who are facing mental wellbeing challenges to initiate a conversation with their local community Pharmacist.
Community pharmacies are the most readily accessible healthcare destinations, with Pharmacists identified as one of the most trusted professions, along with doctors and nurses, and often the first point of contact for health advice.
The MHFA says the month of October is an important time where the Australian community comes together to raise awareness and support preventive mental health strategies for all in our communities.
Blooms The Chemist's Burwood Pharmacist and Owner, Zena Daher, shares the impact and prevalence of mental wellbeing challenges currently experienced in her local community, and the vital role Pharmacists play in being an essential resource for people to get support and advice.
"During this time of great need Pharmacists are a friendly, familiar face in the local community, often knowing multiple generations across one family, and we take great pride in being approachable, easily accessible and take great care for any mental wellbeing needs presented in our stores," she said.
"We're noticing many more people with concerns surrounding their mental health, or that of a family member or friend. Unfortunately, not everyone is ready to speak to their Doctor, and often just want to share how they're feeling, which Pharmacists are well placed to help," Ms Daher says.
A recent review into the mental health struggles of Australians found anxiety is most prevalent, affecting one in six people. The report also finds mental health challenges among younger Australians is on the rise, with one in seven children and adolescents aged between four-17 estimated to have experienced mental illness in the previous 12 months.
Mental health is widespread amongst Australians with a predicted one in two people expected to face mental health challenges at some point in their lives, and one in four people expected to experience an anxiety condition in their lifetime. Anxiety disorders such as Social Phobia (16.8 per cent) were the most prevalent, followed by affective disorders that include Depression (7.5 per cent), and Substance Use disorders such as Alcohol Dependence (3.3 per cent).
"Mental health is often viewed as distinct from physical wellbeing," Ms Daher adds, "but in fact mental wellbeing and physical health go hand in hand.
"Whilst society feels comfortable with the message to stay active, eat well and to look after their physical state, there is still a stigma surrounding mental wellbeing that leads to people feeling more isolated and helpless to ask for support," adds Daher.
Ms Daher says that while professional help is always advised for someone struggling with their mental health, people can implement preventative strategies in their day-to-day lives to better support their mental wellbeing.
"With research supporting the link between poor sleep health and poor mental health, Pharmacists can help people quickly assess their overall sleep health and habits. It's also important people get regular reviews of medications that impact mental health, and advice on potential supplements that may assist in supporting mental health balance," she adds.
Blooms The Chemist has identified the following strategies that all Australians can use to support their mental wellbeing:
Get more sleep. Our brain needs time to unwind at the end of each day. To wind down and prepare for sleep, try practicing relaxation techniques before bed, take a warm bath or listen to soothing music. Make sure your bedroom is dark, cool and quiet.
Choose a 'worry period' during the day. Choose a set time and place for worrying. It should be the same time each day and early enough that it won't make you anxious before bed.
Make face to face social connections. Most people need the company of others to feel and function at their best. Phone calls and social networks are great ways to connect with your friends and family, but nothing can beat a face to face catch up.
Eat a healthy mind diet. Everyone responds differently to certain food so experiment with how the food you include in, or cut out, from your diet affects your mood. Make sure you eat a balanced and reduce processed foods where possible.
Keep physically active. Physical activity releases powerful chemicals called endorphins, that lift your mood and boost your energy. Aim for 30 minutes of activity each day and try to mix the exercise up to engage your whole body.
Manage your stress. Everyone manages stress in different ways so find what works for you. It is important to be able to recognise when you are stressed so that you don't let it build up until it is too hard to manage.
Articles you might be interested in