Mild Arthritis – Therapeutic Dosing for Efficacy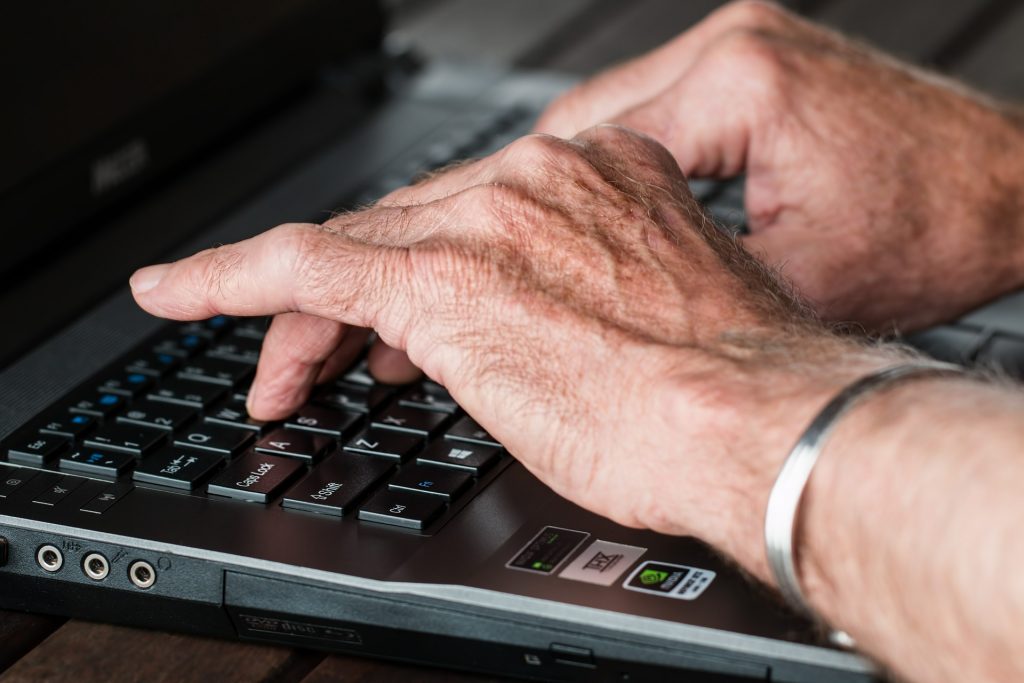 What affects joint health and mobility?
Joint pain and mobility issues are more commonly seen in the older population, however joint pain and injury can occur during any age or stage of life. Joint pain is usually experienced where cartilage between the joints has worn away, and this loss of cartilage leads to pain, inflammation and limited joint mobility.
There has been a lot of scientific research on the value of the Omega-3 essential fatty acids found in fish oil for the management of joint pain. The significant health benefits of fish oils active ingredients EPA and DHA are well documented and widely researched. EPA and DHA have an important anti-inflammatory role and work directly on reducing the production of inflammatory chemicals that cause pain and swelling and can assist joint mobility.
What dose of Omega-3 Gets Results?
Research suggests that the dose of omega-3 required to reduce joint inflammation and pain associated with mild arthritis* is 2.7 grams of EPA/DHA dailyˡ. However it is important to be aware that not all fish oils contain the levels required for a therapeutic effect. Ethical Nutrients Fish Oil range is a concentrated strength with 1 teaspoon of fish oil liquid or 4 fish oil capsules daily delivering the dose required for therapeutic benefit.
Why Fish Oil Quality is important
Your customers may not understand the importance of the source and quality of their fish oil-but you should. Concerns with rancidity, pollutants, heavy metal, contaminants and the sustainability of fishing practices utilised within fish oil supplements are all valid concerns. Ethical Nutrients uses oily cold-water fish for their Hi-Strength Fish Oil range, which are sourced from fisheries who stringently follow sustainable fishing methods. Every bottle displays the Friend of the Sea certification, guaranteeing you and your customers an eco-friendly, high quality product that is:
• Molecularly distilled for purity
• Nitrogen flushed for stability
• Sourced from small, cold water fish
• Caught using eco-friendly practices
• Tested to levels well above industry standard
Evidence Based mild arthritis symptom relief
A 2007 meta-analysis of 17 randomised, controlled clinical trials assessed the effectiveness of EPA and DHA in relieving joint pain and inflammation.² The results reported a significant reduction in joint pain intensity, morning stiffness and the number of painful and/or tender joints at a dose of 2.7 grams of omega-3 (EPA/DHA) per day. One dose (5 mL) of Ethical Nutrients Hi-Strength Liquid Fish Oil or 4 capsules provides this researched dose of fish oil for mild arthritis symptom relief.
No Fishy Aftertaste
The aftertaste that can occur with some fish oils can be unpleasant, which is why Ethical Nutrients fish oils are specially formulated for no fishy aftertaste. Ethical Nutrients Hi-Strength Liquid Fish Oil comes in two natural flavour options, Fruit Punch and Fresh Mint and does not use artificial flavours, colours or preservatives which provides your customers with a fresh and great tasting product every time.
There are some lifestyle tips you can recommend to your customers to help alleviate their mild arthritis symptoms:
• Eliminating potentially inflammatory foods e.g. processed foods, bread, pasta, sugar, saturated fats, alcohol and caffeine
• Encouraging them to eat a diet rich in whole foods such as vegetables, fruits, lean proteins, nuts and seeds
• Drinking plenty of water and 30 minutes per day of gentle exercise can help to keep the joints more mobile
When it comes to natural support it's hard to dispute the benefits of good quality fish oil. Just remember, not all fish oils are created equal and the evidence, dose, source and processing methods used are what sets the best apart from the rest.
References
ˡ Research suggests the dose needed to reduce the joint inflammation associated with mild arthritis is 2.7 grams of omega-3 (EPA and DHA) daily.
² Goldberg RJ, Katz J. A meta-analysis of the analgesic effects of omega-3 polyunsaturated fatty acid supplementation for inflammatory joint pain. Pain 2007; 129(1-2):210-23.
*Omega-3 has not been studied in all forms of arthritis.
*Always read the label. Use only as directed. If symptoms persist consult your healthcare professional.
Articles you might be interested in