Monash experts: Women's health week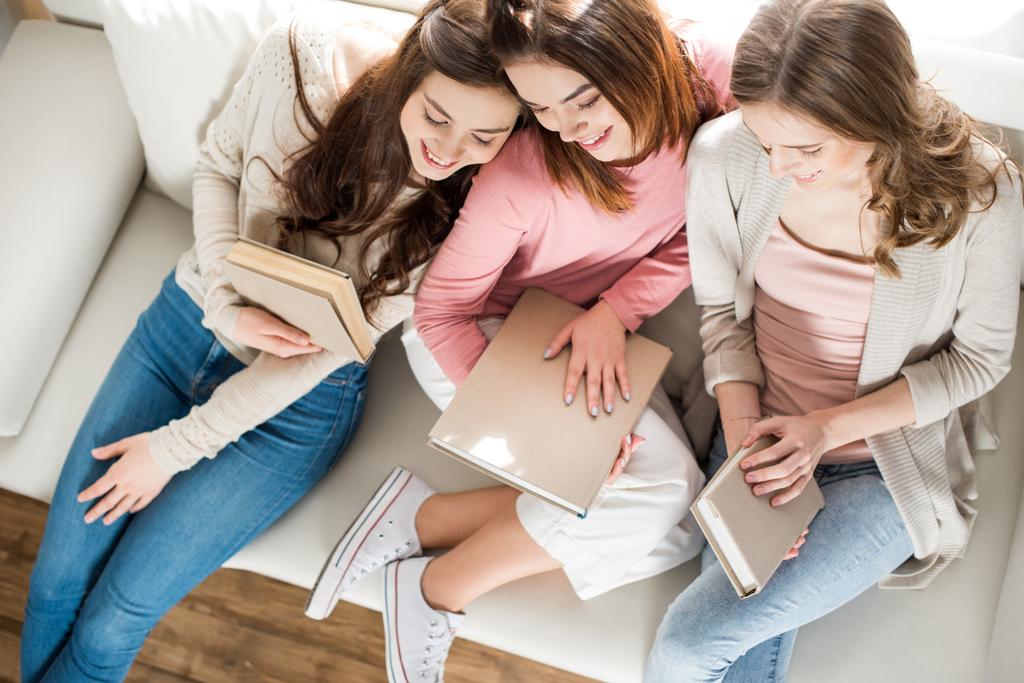 This week, 4-10 September, is the 11th year of the Jean Hailes Women's Health Week. The nationwide campaign is centred on improving women's health, and enabling women, girls and gender-diverse people to make healthier choices.

The Monash Women's Health Alliance
For a long time, Monash University and Monash Health have been at the forefront of women's health across the lifespan. From fertility, to obstetrics and gynaecology , to healthy ageing, women's cancers and mental health, Monash has been partnering with Hudson Institute, and teams at Alfred Health, to tackle conditions that impact women, to improve health outcomes.

The Monash Women's Health Alliance harnesses and leverages the leadership, data sets, registries, biobanks, clinical trials footprint and the 20+ specialist research groups, to lead a step change in prevention and public health, and clinical practice, for women and girls.

For more information on Women's Health at Monash university – https://www.monash.edu/medicine/womens-health

The following Monash University experts are available to discuss important topics related to women's health and wellbeing.

Professor the Hon. Jill Hennessy, Vice Chancellor's Professorial Fellow, Monash University
Contact details: +61 457 942 192, Jill.Hennessy@monash.edu, jill.hennessy1@outlook.com
Spokesperson for Monash women's health vision
Misinformation surrounding women's health

The following can be attributed to Professor Hennessy:

"For too long, the health needs of women have been secondary in health systems, research and education. The Monash Women's Health Alliance has put the needs of women and girls front and centre in their world leading work. Our battle is now to ensure that women get their health information from these experts. Our battleground is on the digital platforms where so much misinformation takes hold."

Professor Jane Fisher, Professor of Global Health, Director of Global and Women's Health and Head, Co-Director Planetary Health Division, School of Public Health and Preventive Medicine Monash University

Contact details: +61 3 9903 0290 or jane.fisher@monash.edu

Read more of Professor Fisher's commentary at Monash Lens
Burden of unpaid work on women's health

Health effects of violence

Gender stereotypes and parenting

Perinatal mental health

The following can be attributed to Professor Fisher:

"Women's health is inextricably linked to the circumstances in which they live. Strong well implemented policies against gender-based violence, for equitable pay and inclusion are good for women's health."

Dr Shelly Makleff, Research Fellow, Global and Women's Health, School of Public Health and Preventive Medicine

Contact details: +61 492 925 912, shelly.makleff@monash.edu

Read more of Dr Makleff's commentary at Monash Lens
Abortion stigma

Access to abortion care in Australia

Comprehensive sexuality education


The following quote can be attributed to Dr Makleff:

"Our study found people seeking abortion care in Australia still experience pervasive stigma and roadblocks to care, and they often feel judged and mistreated by their health care providers."

Professor Danielle Mazza AM, Professor and Head of General Practice, Monash University, and Director of the SPHERE NHMRC Centre of Research Excellence in Women's Sexual and Reproductive Health in Primary Care

Contact details: +61 423 208 747, danielle.mazza@monash.edu

Read more of Professor Mazza's commentary at Monash Lens

Improving access to abortion and contraception

Primary care provision of women's health services (GPs, nurses and pharmacists)

Preconception care

Professor Jayashri Kulkarni AM, Professor of Psychiatry and Director HER Centre Australia, Faculty of Medicine, Nursing and Health Sciences

Contact details: +61 429 028 852, jayashri.kularkni@monash.edu

Read more of Professor Kulkarni's commentary at Monash Lens
Improving mental illness treatments

The relationship between hormones and mental illness in women

Menopause and mental illness

Women's mental health

Professor Susan Davis AO, Professor and Director, Women's Health Research Program, Monash University

Contact details: +61 419 382 891, susan.davis@monash.edu

Read more of Professor Davis' commentary at Monash Lens
Leading the latest guidelines for menopausal hormone replacement for GP use

Expert in testosterone in women

Leading studies of testosterone in women for muscle bone and heart health

Associate Professor Caroline Gurvich, Clinical neuropsychologist and Deputy Director HER Centre Australia, Faculty of Medicine, Nursing and Health Sciences

Contact details: +61 417 015 489, caroline.gurvich@monash.edu

Read more of Associate Professor Gurvich's commentary at Monash Lens
Women's mental health and sex differences in psychiatry

Brain fog / cognition in different life phases – menstrual cycle, menopause

Dr Ronli Sifris, Deputy Director, Castan Centre for Human Rights Law, Associate Professor, Monash Faculty of Law

Contact details: +61 488 360 033, ronli.sifris@monash.edu

Read more of Dr Sifris' commentary at Monash Lens
Abortion rights

Reproductive rights, access to IVF, surrogacy

Gender and the law

Professor Helena Teede AM, Professor of Women's Health and Director Monash Centre for Health Research and Implementation, Monash University, Head of the NHMRC Centre of Research Excellence in Women's Health in Reproductive Life

Contact details +61 407 005 737 helena.teede@monash.edu
Polycystic Ovary Syndrome, lead on International Evidence based guidelines and evidence based translation to support best practice care reaching 196 countries

Gestational diabetes

Gender equity and advancing women's health through the International Advancing Women in Leadership Program

Associate Professor Nicole Kalms, Director of the XYX Lab – Gender + Place, Faculty of Art, Design and Architecture

Contact: +61 408 006 636 or media@monash.edu

Read more of Associate Professor Kalms' commentary at Monash Lens
Designing safer cities for women and girls

Hypersexual advertisement

Women's perceptions of safety around the world

Articles you might be interested in