NSW Premier's Woman of the Year congratulated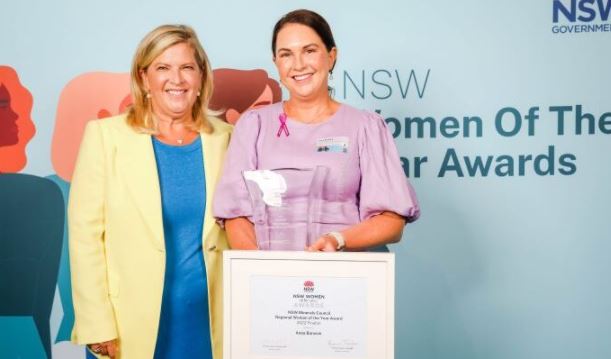 A pharmacy service innovator, Anna Barwick, has been named the NSW Premier's Woman of the Year.

Announcing the award, NSW Premier Dominic Perrottet said: "Ms Barwick's telehealth service has innovated how people access pharmacy services, ensuring vital care is at the fingertips of people right across the country, no matter where they live."

The NSW Branch President of the Pharmacy Guild of Australia, David Heffernan, said the award was well deserved.

"On behalf of all Guild community pharmacist members, I congratulate Anna on this significant recognition of everything she has done," Mr Heffernan said.

"Her work has been particularly beneficial to people living in regional, rural and remote areas of Australia.

"PharmOnline was the first pharmacist-led telehealth service in Australia that aimed to provide 24/7 remote access to experienced health professionals.

"It has helped to reduce harm from medications through support from the medication experts: pharmacists."

Mr Heffernan said the service helped to solve the problem of access to convenient medication and health advice for people who were isolated or time-poor.

"It helps those patients who are incapacitated and cannot travel with in-home care by offering online video telehealth access to pharmacist advice and care," he said.

"Anna's drive and commitment has led to an innovation that has helped many people every day.

"Her recognition today has been earned through her hard work and vision."
Articles you might be interested in