Over 300,000 COVID-19 vaccines rolled out to Queenslanders through community pharmacies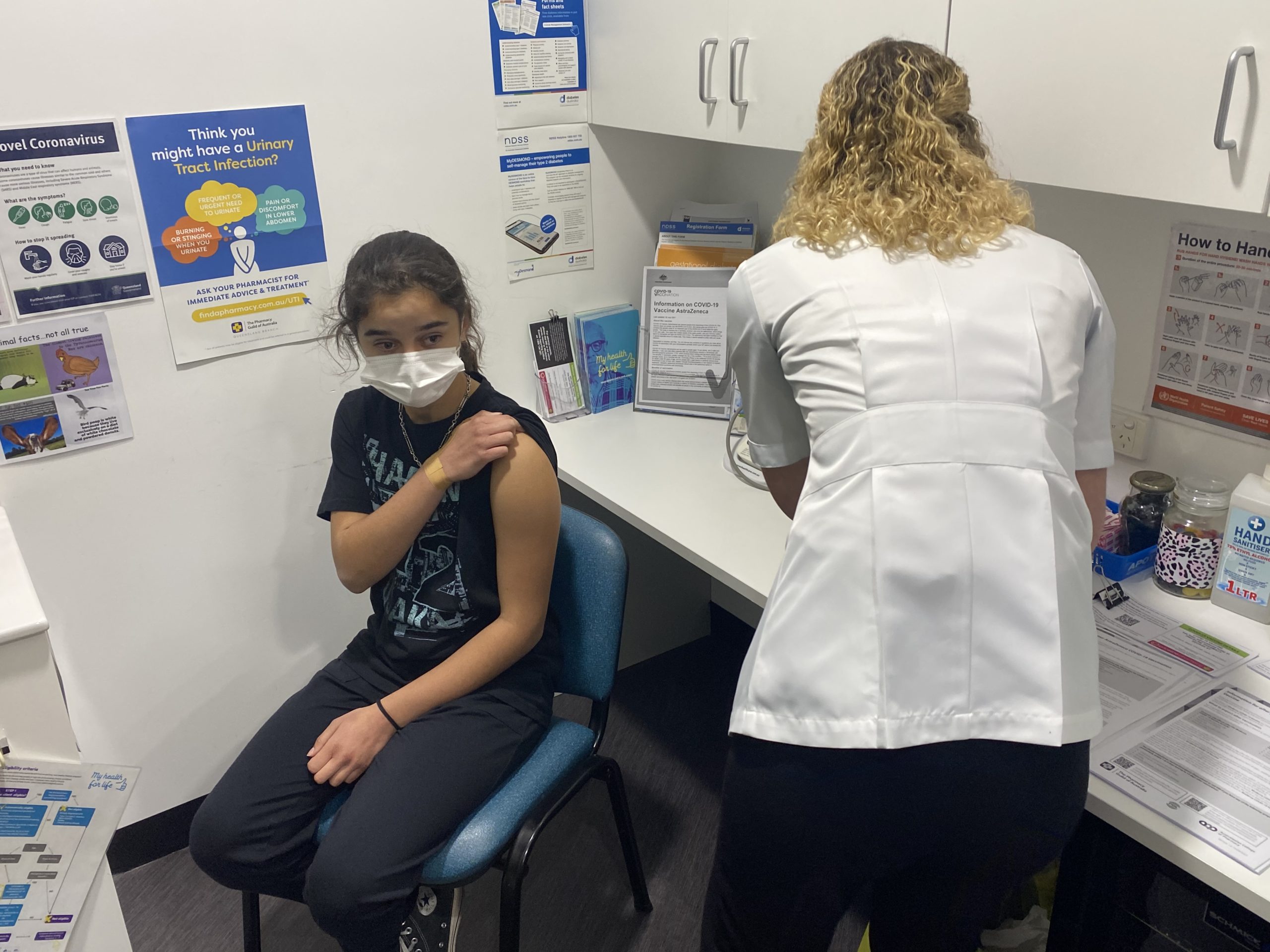 In a watershed moment, The Pharmacy Guild of Australia, Queensland Branch, announced today that Queenslanders had accessed over 300,000 COVID-19 vaccines through their local community pharmacies.

The Pharmacy Guild of Australia's Queensland President, Chris Owen, congratulated Queenslanders for getting their vaccines and encouraged those who had not yet received a COVID-19 vaccination to visit findapharmacy.com.au to find their closest community pharmacy to book their free COVID-19 vaccination.

"We are really spoilt for choice when it comes to getting access to COVID-19 vaccinations through their local pharmacies," said Mr. Owen, "Community pharmacies are offering more choice in vaccines than anyone else in the state."

"Following an announcement made by the Federal Government last week, the Pfizer vaccine will become available in community pharmacies this week, as the country begins to put its booster vaccination program into motion."
"With greater access to vaccine choice, community pharmacies are ideal locations to get vaccinated."

Mr. Owen also invited those with any questions to pop into their local pharmacy to have a chat about any concerns they might have.

"If you've got questions about the vaccines, or if you've got concerns, we're more than happy to talk through your options and what's available to Queenslanders," said Mr. Owen.

"Additionally, with vaccines now being administered through almost 700 pharmacies across Queensland, many there is plenty of opportunity jump the queue by logging onto www.findapharmacy.com.au, or by giving your community pharmacy a call or walk in and receive your free COVID-19," said Mr. Owen.

Mr. Owen said that availability and accessibility were two keys to ensuring Queenslanders are ready for when borders open back up.

"One of the greatest things about being able to access COVID-19 vaccinations through community pharmacy is the accessibility," said Mr. Owen, "97% of Queenslanders living in metro areas live within 2.5km of a community pharmacy, as do 66% of those in regional areas."
"We're also pleased to be partnering with the Queensland Government and offering Queensland students a chance to access COVID-19 vaccinations at their schools through the Queensland School vaccination program."

"There are currently over 40 schools participating, largely in North Queensland, and we are working towards more schools coming online," said Mr. Owen, "this initiative will deliver thousands of Moderna COVID-19 vaccines to students across Far North Queensland in the coming months."

"The Queensland School vaccination program is open to students, with their parents' permission, and to staff. Vaccinations are delivered during school hours in partnership with qualified pharmacist immunisers."

Mr. Owen highlighted that anyone administering COVID-19 vaccines through the community pharmacy network has undergone the Commonwealth's mandatory training with the Australian College of Nurses on the specific vaccine being used.
Queenslanders can visit findapharmacy.com.au to find their closest community pharmacy administering COVID-19 vaccinations.
Articles you might be interested in