Pharmacies look to evolve after proving their pandemic worth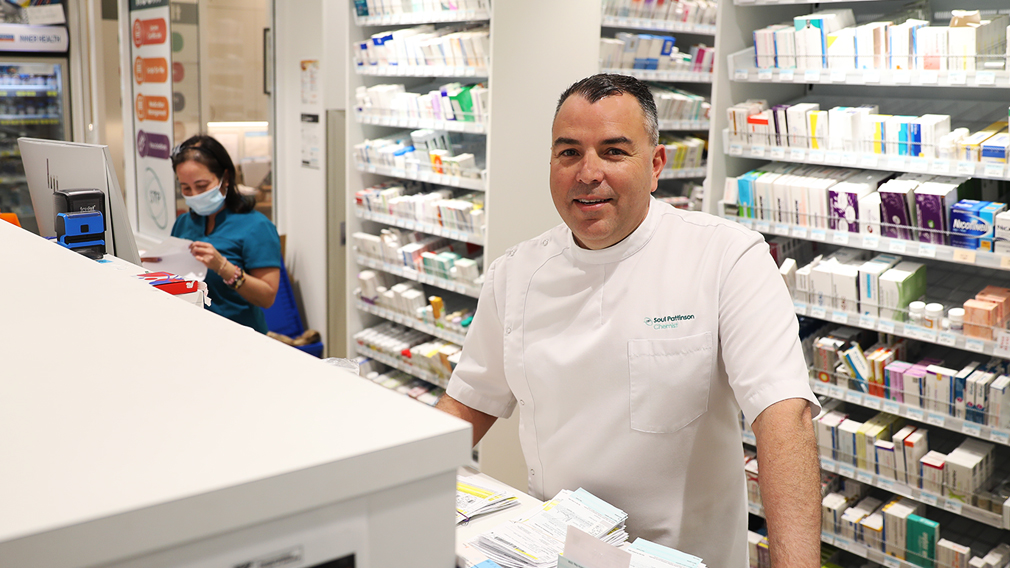 Have you found yourself visiting your local pharmacy more frequently since the pandemic? You're not alone.
Spending at pharmacies rose by more than 21 per cent over the period from July 2019 to February 2022, according to a report which draws on the activity of more than 10 million Westpac Group cardholders and 800 community pharmacies nationwide.
"There's a new found respect for pharmacies since the pandemic," says Kevin Santos, a pharmacist at Soul Pattinson Chemist in Summer Hill, Sydney. "The general public has noticed how much we can do and how that can take pressure off other healthcare systems."
Santos' pharmacy has seen increased foot traffic, driven by customer demand for Rapid Antigen Tests and Covid vaccinations. It's a trend that's replicated across the country, with in-store spending up 63 per cent over the period the data was tracked. In contrast, online purchases fell 38 per cent, bucking the strong growth in e-commerce seen in the broader retail sector.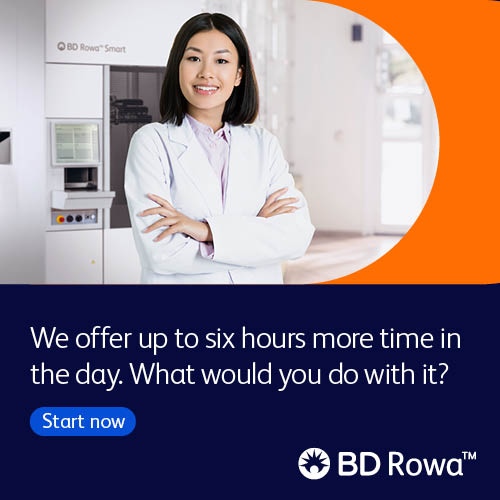 "Pharmacies were the only healthcare destination in Australia that didn't limit their access to people during lockdown," Trent Twomey, national president at The Pharmacy Guild of Australia, says in explaining the spending trend. They stayed open when some emergency departments restricted access and GPs moved to telehealth, he adds.
Despite the broad uptrend in spending, it has been a mixed picture across the sector in the past two years. While neighbourhood pharmacies thrived during lockdown, those in city-centre locations or at airports struggled with high rents and drastically reduced foot traffic. Of those stores, the ones that had been able to bounce back were the ones that quickly adapted to the new environment, changing their service offering to better meet customer needs, Twomey said.
Spending in the drugs dispensary side of the business is up over 5 per cent, the research showed, but that's eclipsed by a near 56 per cent jump in the average spend on retail and other health services. That underlines the need for pharmacies to look for ways to diversify their revenue streams, says Kaizaad Mehta, national head of health and professional services at Westpac Group.
Westpac has a large client base of pharmacies across the country and is looking to harness the bank's unique insights into consumer behaviour to help them better serve customer needs.
"We can use our anonymised data to benchmark community pharmacies against their peers, and to gain a deeper insight into their own performance to identify business opportunities," Mehta says.
Margins in the government-funded dispensary side of the business are limited and pharmacies can unlock more value by offering a more personalised service.
"A lot of community pharmacies are coming to us with requests for finance for things like dispensing robots to allow pharmacists to spend more time with their patients, or they're looking to restructure the layout of their stores to have more space for private consultation with their patients," Mehta says.
To be sure, the industry still faces challenges. Like many sectors, finding and retaining staff is an issue, while supply chain bottlenecks mean there's also a shortage of drugs, Twomey says. He'd also like to see better engagement with government so pharmacies can provide what he calls "full scope of practice."
Government spending on healthcare will outstrip GDP growth in the years to come, he notes, yet funding for the pharmaceutical benefits scheme, which subsidises drug prescriptions, is stagnant.
"The only way the community pharmacy sector is going to grow and keep its head above water in this phase of flat investment is to embrace full scope of practice," Twomey says.
"Australians are missing out – they can access the narrowest scope of clinical services from their community pharmacy of anywhere else in the developed world," he adds, pointing to a World Pharmacy Council report that compared the services offered by pharmacies across OECD countries.
There's huge scope for pharmacies to increase their capability in medical testing and vaccinations, as well as serving as a primary point of care to relieve pressure off GPs and emergency departments, he adds. And Twomey would like to see the sector do more to help tackle the two largest pressures on the healthcare system: cardiovascular disease and mental health.
For Lucy Walker, pharmacist at Terry White Chemmart in the rural Queensland town of Goondiwindi, the pandemic has been a busy time. Not only has she ramped up the provision of RATs and vaccines, her pharmacy also started a trial program with a drone company to deliver medicines to homes within a 130 kilometre radius of the town.
"Right now, I'm trying to go from survival to thriving," she says. "We've been very reactive to the current health crisis of Covid, but that's probably also meant that we've not concentrated as much on preventative health measures. So, it's about putting the focus back on health for everyone – the health of my team, but also that we spend a bit longer looking after the health of patients."
Articles you might be interested in