Pharmacists Can Give Flu Shots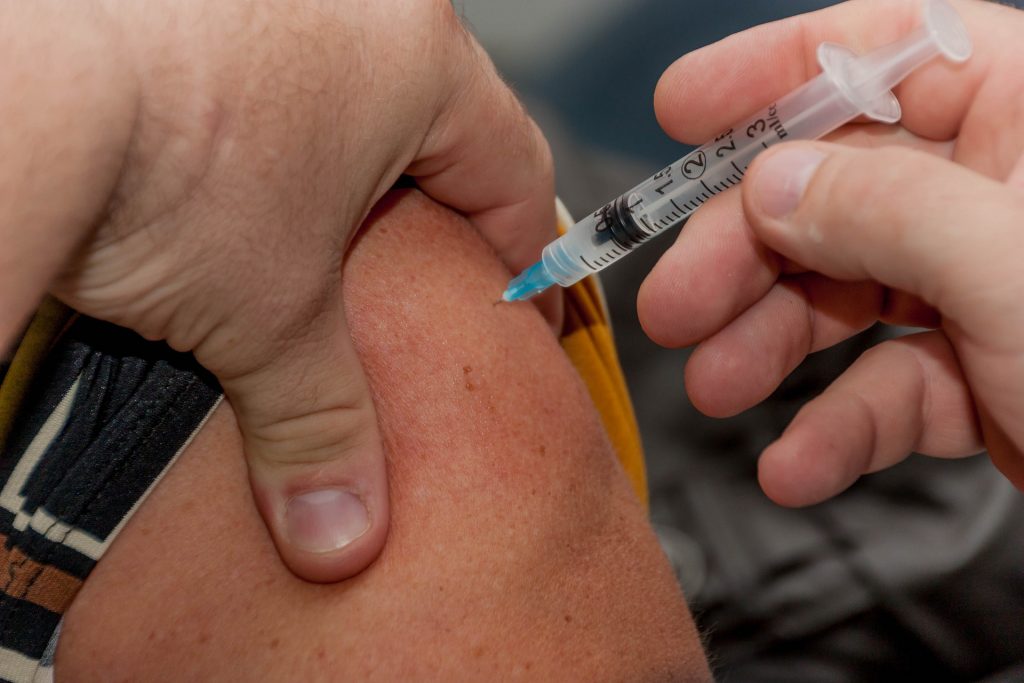 This year is the first flu season that pharmacists Australia-wide will be permitted to administer flu shots in their pharmacies.
Pharmacy Guild of Australia national president George Tambassis said awareness and accessibility were expected to be key drivers for boosting vaccination rates.
He said the guild's recent flu vaccination study showed more than two million Victorians aged 18 to 64 were planning to have an influenza shot this year.
The study also found more than 1.7 million Victorians were more likely to have a flu shot if it could be administered at a local pharmacy, including 500000 who previously had no intention to vaccinate against flu.
''For community pharmacies to encourage an extra 500000 Victorians into having a flu shot this year, is testimony to pharmacies' recognition as a trusted health centre,'' Mr Tambassis said.
''However, given our study identified around 800000 Victorians who have previously vaccinated against flu have no intention to vaccinate this year, clearly we must do more to heighten public awareness of the importance of protecting against flu.''
Federal Health Minister Greg Hunt is a strong advocate for flu vaccination in-pharmacy.
''The availability of vaccination by trained pharmacists across Australia, particularly in rural areas, greatly assists the community's access to protection against the flu,'' Mr Hunt said.
''In conjunction with the government-funded National Immunisation Program for at-risk people, extending the availability of flu vaccination through community pharmacies is a very welcome addition to our fight against this debilitating disease.''
More than 3000 Australians die from influenza each year, and an estimated 18000 Australians are hospitalised with the infection.
As of last month, national surveillance figures indicated an almost 58 per cent increase in reported influenza cases, compared to the same time last year.
''Flu is already in circulation and we're seeing higher influenza rates than this time last year,'' Mr Tambassis said.
''That's why we're urging all Australians, including the fit and healthy, to protect themselves and their loved ones against the flu this winter, by visiting their local pharmacy for a flu shot today.''
Melbourne pharmacist and the guild's Victorian president, Anthony Tassone, said flu was costly for workers, employers, families and the health system at large.
''Flu vaccination does not just protect an individual's wellbeing, but also lifts the physical, social and economic burden placed on us all,'' Mr Tassone said.
''Moreover, flu vaccination promotes herd immunity, whereby if enough people are vaccinated against flu, they can protect those unable to be vaccinated, such as the immuno-compromised, or very young infants.''
Please click here to view the original article.
Articles you might be interested in