Pharmacy Connect trade exhibition now sold out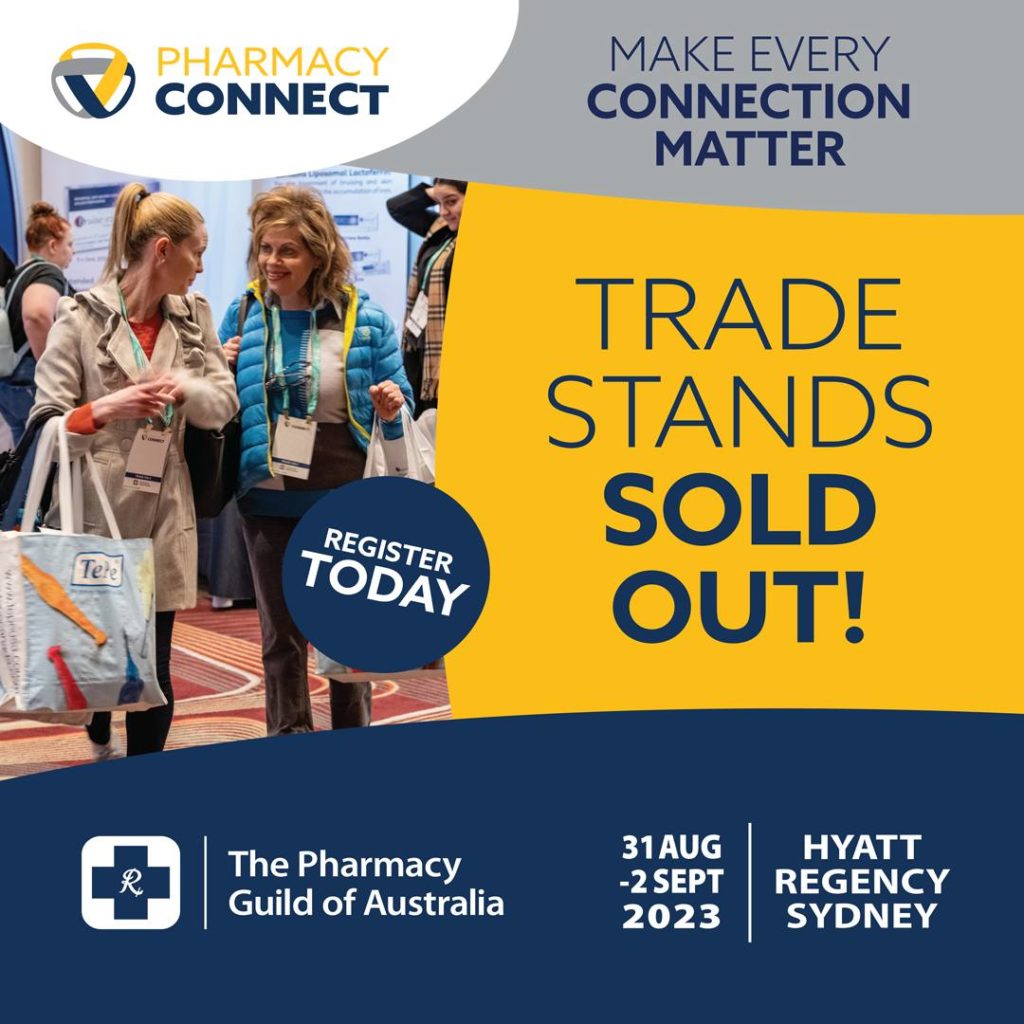 Pharmacy Connect Convenor, Kos Sclavos AM, today announced the trade exhibition has now sold out for this year's conference, which will be held between 31 August – 2 September in Sydney.

Pharmacy Connect is an annual conference hosted by The Pharmacy Guild of Australia which attracts more than 800 pharmacists, pharmacy owners, pharmacy managers, interns, pharmacy students and pharmaceutical industry representatives.

For the first time, Pharmacy Connect will be held in conjunction with the Pharmacy Assistant National Conference, an annual Pharmacy Guild which has been educating pharmacy assistants for more than 20 years.

The two events will share the trade exhibition plus social functions, including a Welcome Reception and Cocktail Party, where the national winner of the Pharmacy Guild of Australia/Maxigesic Pharmacy Assistant of the Year Award will be announced.

Mr Sclavos said that the 2023 trade exhibition will be the biggest in both events' history.

"We are thrilled that the trade exhibition has reached capacity! Attendees at both conferences will experience the latest industry products and services, meet with existing suppliers, and interact with potential new suppliers.

"The expo will showcase industry products and services from a record 59 suppliers including wholesalers, pharmacy services, front-of-pharmacy categories, complementary medicines, IT, prescription-only medicines and scheduled medicines.

"Importantly, entry to the trade is free, so those pharmacists and pharmacy assistants who can't commit to attending the full event can visit the trade show at no cost," says Mr Sclavos.

Mr Sclavos also commented on the timing of Pharmacy Connect in regard to the 2023 Labor Government budget announcements and their impact on community pharmacy and said that pharmacists could not afford to miss this year's event.

"The situation is very fluid and the allocated time slots in the conference program to cover this critical topic will ensure you are in the best position to be kept informed to make relevant decisions.

"I encourage representatives from all elements of the pharmacy supply chain to be in attendance at Pharmacy Connect."

Early bird registration for Pharmacy Connect is open until 28 July. To view the full program and to register, visit https://pharmacy-connect.com.au.

Early bird registration for the Pharmacy Assistant National Conference, which saves delegates $65 off the full registration fee, is also open until 28 July. To view the full program and to register, visit https://pharmacyassistants.com.
Articles you might be interested in