Raising awareness of seven vaccine preventable diseases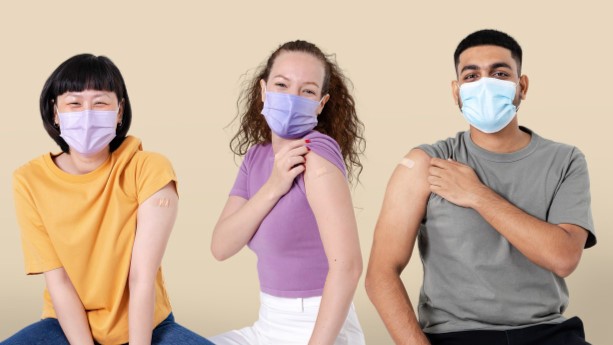 The Immunisation Coalition (IC) is launching its annual Immunisation Action Week (IAW) to raise awareness of seven common, but vaccine preventable, diseases.

IAW takes place between April 24 and April 30 to coincide with World Immunisation Week.

Immunisation Action Week is a national awareness program focused on highlighting the importance of vaccination, especially in a world susceptible to pandemics, and encourages people to remember the importance of vaccination, and to see their GP to make sure they are up to date with the relevant immunisation.

The Immunisation Coalition is the leading voice in whole-of-life immunisation in Australia, protecting all Australians against communicable diseases. It is highly respected by healthcare practitioners (HCP's) and provides evidence-based information to all Australians.

A key feature of the week is raising awareness of seven prominent vaccine preventable diseases, with the highlight of the week being a free Influenza Vaccination Day on Friday 28 April, in Sydney, Melbourne and Brisbane for people 18 to 64 years of age.

Seven vaccine preventable diseases the IC is shining a light on are:
Shingles
HPV
Meningococcal Disease
Pertussis
Influenza
Pneumococcal Disease
COVID-19

Mr Kim Sampson, CEO of the Immunisation Coalition says, "One of the unforeseen impacts of the COVID-19 pandemic was that many people stopped thinking about other vaccine preventable diseases, and there was a fall in vaccine uptake, posing a potential public health risk."

"Now that we are heading into the flu season, the Immunisation Coalition urges everyone to make sure they are up to date with all of their vaccinations." 

This year, the free flu vaccination clinics will be held in three states in Australia:
Melbourne Town Hall (90-130 Swanston Street)
Sydney Embassy Conference Centre (824-826 George Street, Chippendale)
Brisbane City Hall (64 Adelaide Street) and Micah Project (551 Wickham Terrace)

Special guests will be attending each location:

Melbourne
Ms Sally Capp, Lord Mayor of Melbourne
Associate Professor Lou Irving, respiratory physician and member of the Immunisation Coalition
Ms Leanne Boase, president of Australian College of Nurse Practitioners

Sydney
Professor Dominic Dwyer, virologist and member of the Immunisation Coalition
Ms Karen Booth, President of Australian Primary Health Care Nurses Association – APNA
Mr Andrew Minton – education manager, Immunisation Coalition

Brisbane
 Professor Paul Griffin, infectious diseases physician and Director of Immunisation Coalition
Mr Kim Sampson, CEO of the Immunisation Coalition
Ms Paige Preston, senior manager, policy advocacy and prevention, Lung Foundation Australia
Ms Karyn Walsh, CEO Micah Projects

For more information on these seven vaccine preventable diseases, visit www.immunisationcoaltion.org.au.
Articles you might be interested in