Scope of practice top of agenda this World Pharmacists Day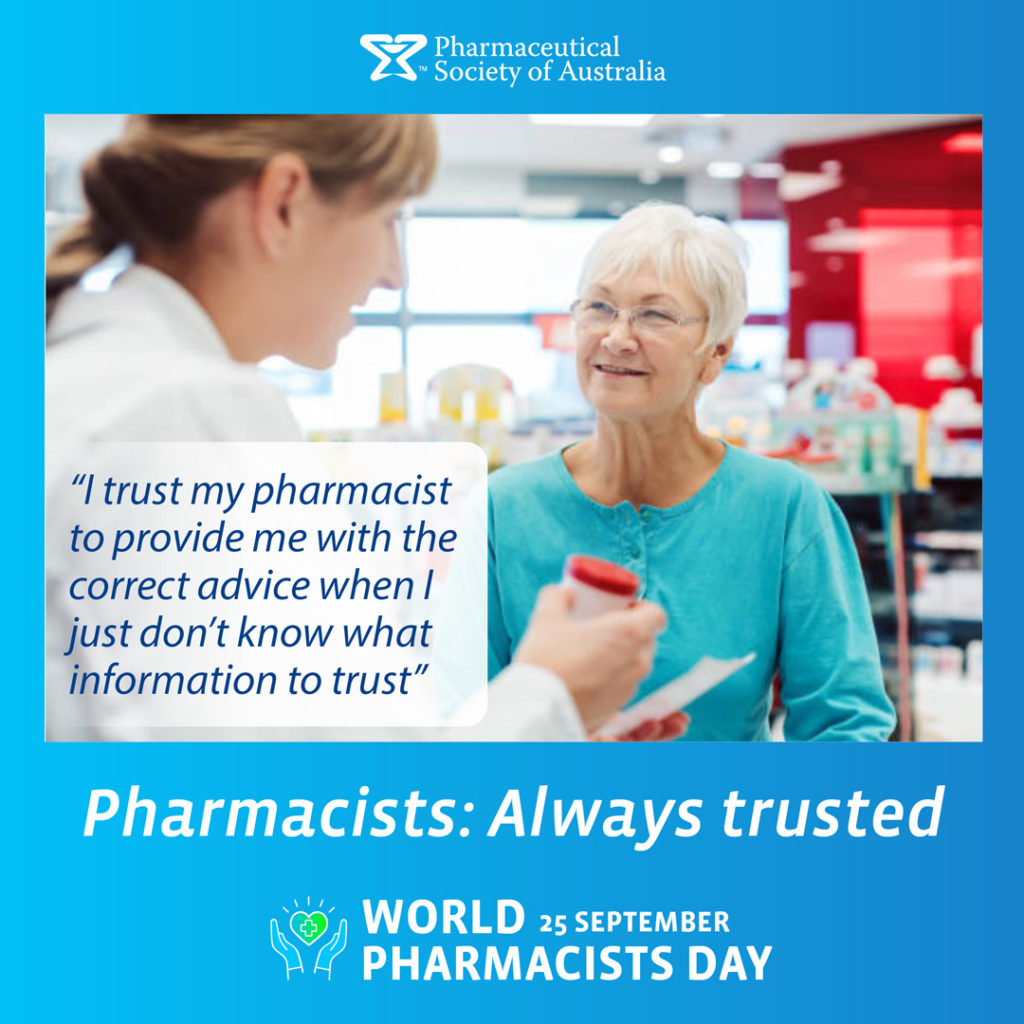 The Pharmaceutical Society of Australia (PSA) is today celebrating World Pharmacists Day by celebrating the many achievements and successes of pharmacists around Australia, and renewing calls for pharmacists to be able to practice to top of scope.


The theme for the International Federation of Pharmacy (FIP) World Pharmacist Day is United in action for a better world.
PSA National President Dr Fei Sim says that there is a lot for Australian pharmacists to be proud of, from their role in the COVID-19 pandemic response, to their ongoing dedication to accessible and safe medicines.
"Pharmacists are the most accessible healthcare professional for most Australians. The credibility and rapport we have with our local communities place us in a unique position to make a difference in people's lives, day-in-day-out," Dr Sim said.

 "Across Australia community pharmacists have more than 2.6 million influenza vaccinations in 2022 alone, and nearly 9 million COVID-19 vaccinations since 2021.

"The pandemic has highlighted pharmacists' roles as essential primary healthcare providers, and we became a first point of contact for many in our communities. No matter the circumstance, pharmacists have worked hard to keep our doors open and continue delivering reliable, accessible health care.

"There is a lot to celebrate about the role that pharmacists play in Australian healthcare, but there are also opportunities for us to play a greater role in primary health.

"Australia can learn from countries around the world who have moved to allow pharmacists to play a greater role in community health.

"In parts of the US pharmacists are prescribing hormonal contraception like the pill, while South African pharmacists are administering childhood vaccinations for polio and measles under an expanded immunisation program. These are all examples of how pharmacists can improve the accessibility of basic healthcare.

"As a health system we need to enable all healthcare professionals to practice to their top of scope.

"For pharmacists, this means:
Allowing pharmacists to deliver all vaccinations to patients of all ages, in all states and territories;
Allowing pharmacists to administer all injectable medicines in all states and territories;
Implementing pharmacist prescribing for uncomplicated Urinary Tract Infections (UTIs) and trialling GP-Pharmacist Collaborative Prescribing;
Expanding the listed medicines for continued dispensing;
Funding pharmacists to treat minor ailments in community pharmacies; and
Remunerating pharmacists for case conferencing, in line with all other health professionals.
"Regulations on scope of practice sit across Federal and State Governments, and will require extensive consultation to change.
"PSA is ready and willing to work with any government at any level to ensure that pharmacists are able to contribute to the health of Australians to their full ability."
Articles you might be interested in