The countdown is on with less than one week to go for the APP2023 Conference on the Gold Coast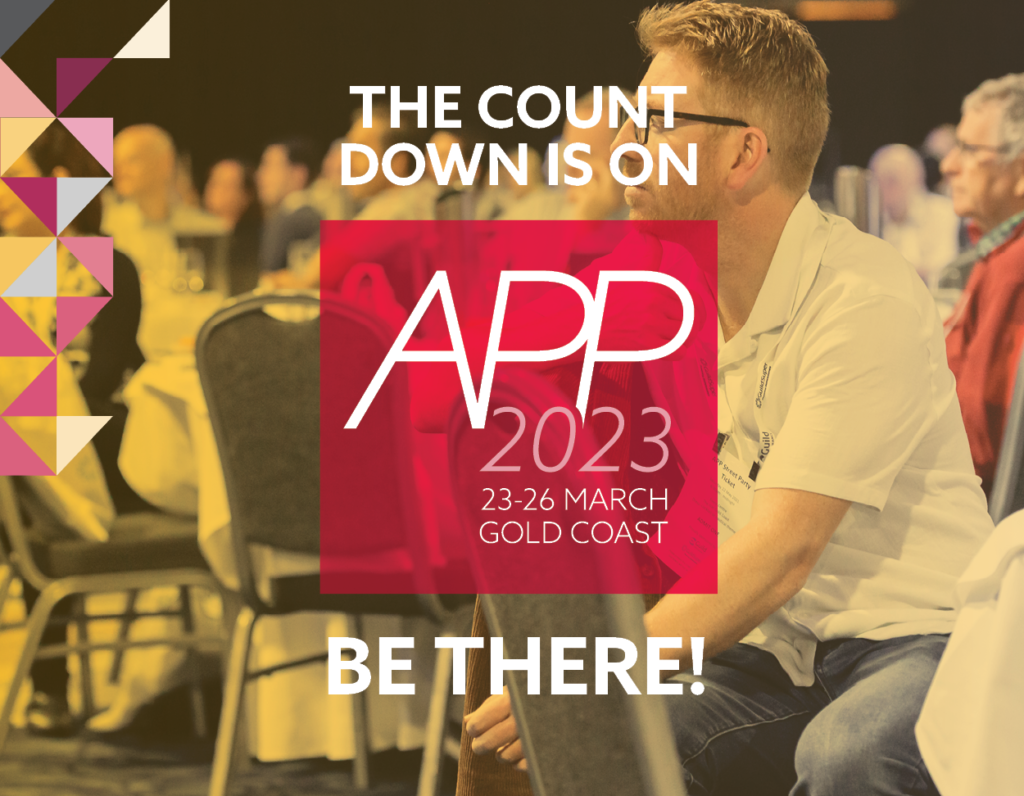 The Gold Coast will be abuzz in less than a week when Australia's community pharmacy professionals come together for the long-awaited Australian Pharmacy Professional Conference and Trade Exhibition from Wednesday 23 to Sunday 26 March. 

APP2023 Conference Convenor Kos Sclavos AM said the conference is building up to be the busiest and most popular pharmacy event in the southern hemisphere for 2023 with an expected record-breaking number of delegates set to come through the doors at the Gold Coast Convention and Exhibition Centre next week. 

"The conference program brings an exceptional range of expert guest speakers in healthcare ranging from different professions who will share their knowledge and experience across areas of clinical excellence, business innovation and leadership.

"APP's diverse and quality education is for the entire industry – proprietors, pharmacists, pharmacy students, early career pharmacists, pharmacy assistants and professionals in the wider industry," says Mr Sclavos.  

Attendees will be able to hear industry updates first-hand from Federal politicians, including the Hon. Mark Butler Federal Minister for Health and Aged Care and Senator the Hon. Anne Ruston Shadow Minister for Health and Aged Care.  

"I am delighted both members of the Federal Government have made the commitment to take the time during a very busy parliamentary sitting week to address the thousands of delegates on the Gold Coast and speak to the hard-working community pharmacy professionals.  

"Delegates can look forward to hearing from Senator Ruston on Thursday morning, 23 March when APP2023 officially commences, whilst the Federal Minister for Health and Aged Care Mark Butler, will be addressing delegates on Friday 24 March.  

"Not only we will host experts from around the country, APP2023 also has a number of international guest speakers including qualified UK pharmacist and Secretary General of the World Pharmacy Council, Mark Burdon.  

"The first session, 'Pharmacists practising at full scope – lessons from World Pharmacy Council member countries' is taking place on Thursday 24 March and is one not to miss as Mark shares lessons for Australia that will assist pharmacists in understanding professional autonomy, which is enabled by independent prescribing.  

"There will be something for everyone – download the program now to start mapping your APP educational experience," says Mr Sclavos.
Articles you might be interested in