ViraproX Insurance for your lips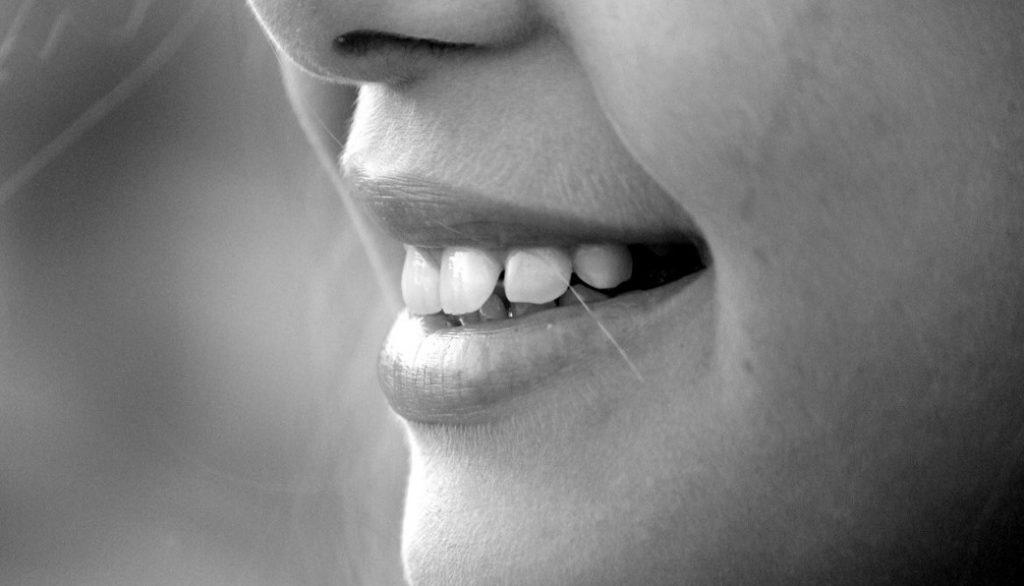 Approximately 76% of Australians carry the herpes simplex virus (HSV) type 11 which has no known cure and can manifest as painful, cold sores on or around the lips. ViraproX acts as a shield to help protect against cold sore outbreaks in the form of an easy to apply lip balm.
No more shying away from a selfie opportunity, go ahead and shower your baby with kisses and feel confident that a cold sore won't outshine you on your big day – ViraproX is the insurance policy our tortured lips have been waiting for.
Cold sores usually begin with tingling or itching followed by the appearance of small fluid filled blisters clustered close together on reddened skin. The blisters last only a few days before they burst and crust over with healing occurring in about a week. While outbreaks are usually mild, they can be uncomfortable, cosmetically unpleasant and frequent reoccurrences can have a significant psychosocial impact2.
Using a lip protectant has been found to provide protection from recurrent cold sores3, ViraproX is a triple action lip balm that moisturises, protects and relieves the discomfort of cold sores.
Scientific Affairs Manager at Ego Pharmaceuticals and lead developer of ViraproX Dr Kerryn Greive (PhD) says cold sores are caused by a virus that is caught during childhood or as young adults. Those who never catch the virus won't get cold sores and of the 76% of Australians who carry the cold sore virus, between 18-37% will experience recurrent outbreaks4.
"The herpes simplex virus (HSV) type 1 is most commonly transmitted by kissing. The cold sores most often break out where the virus originally entered the body because the virus lives locally in our nerve endings when it's not active" said Dr Greive.
Common triggers of cold sores are dry lips, sunburn or sunlight exposure, stress, fatigue and hormone changes.
"There is no cure for HSV type 1, so it's important to take steps to prevent cold sores breaking out, we can do this by learning our personal triggers and taking preventative steps" Dr Greive added.
ViraproX key ingredients:
Moisturisers
ViraproX contains Petrolatum (an occludent), Glycerin (a humectant), and the two emollients Caprylic/Capric Triglyceride and Theobroma Cacao (Cocoa) Seed Butter, to keep lips hydrated.
SPF 30 UVA & UVB Broad Spectrum Protection
Sunlight and UV can trigger a cold sore. Sun induced cold sores can be more severe than those triggered by other causes.5
Menthol
Menthol provides cooling and anti-itch properties. Cold sores can be both itchy and feel hot due to inflammation. The menthol in ViraproX helps relieve these symptoms if a cold sore is to break out.
Lysine
Lysine is known to be beneficial for those who suffer from cold sores. ViraproX contains lysine to help support the product action.
ViraproX is recommended for frequent, daily use to help protect against cold sores, or to help relieve the discomfort of cold sores during a break out.
Quick facts from Dr Kerryn Greive:
A cold sore is called a 'cold sore' because they often occur when a person has a cold. When we have a cold, our immune defences are down and it is the perfect opportunity for the cold sore virus to cause an outbreak. However cold sores usually occur in otherwise healthy people.
UVB light is more likely than UVA light to trigger cold sores. UVB is the part of sunlight that is mostly responsible for causing sun burn. Sun induced cold sores can be more severe than those triggered by other causes

5.

The rate of cold sore symptoms coming back is typically once to twice a year. However some can experience them more frequently and others never experience symptoms (or very rarely).
Those with a history of atopic dermatitis have a significantly higher incidence of recurrent cold sores than non-atopic persons

6.
Dr Kerryn Greive's tips to prevent and treat cold sores:
Winter and central heating can play havoc on our lips and dry them out so keep them hydrated to help prevent a cold sore outbreak.
If we understand what triggers cold sores, in particular our personal triggers, then we can help to prevent them. For example: If dry lips are a trigger for you, then you need to keep your lips hydrated with a quality lip balm; if sunlight is a trigger, be sure to use a lip balm with sun protection; if fatigue can be a trigger for you, then you need to be sure to get enough rest.
If you haven't prepared and you can feel a cold sore is imminent, this is the time to start treatment. You should start to feel the tingle about 12 hours before the blisters come out – don't wait until you see the blisters.
If you are experiencing cold sores breakouts very frequently, it would be advisable to visit a doctor to have a general health check. This will help rule out any underlying issues such as a low immune system or a hormone imbalance.
Cold sores can easily spread to other parts of your body or to other people. Avoid kissing or oral activity when experiencing an outbreak and always wash or sanitise your hands after touching a cold sore.
When used according to the directions, ViraproX can be used during pregnancy.
Always read the label and use only as directed.
ViraproX Lip Balm RRP $7.95
Available exclusively to pharmacies and Priceline stores from April 1st
Website: www.egopharm.com
Stockists: 1800 033 706
For more information, images and samples please contact:
Lauren Pope
PR & Communications Executive – Ego Pharmaceuticals Pty Ltd
D: 03 9586 8824 M: 0401 393 462 E: lauren.pope@egopharm.com
References
1. Cunningham AL, Taylor R, Taylor J, Marks C, Shaw J, Mindel A. Prevalence of infection with herpes simplex virus types 1 and 2 in Australia: a nationwide population based survey. Sex Transm Infect 2006; 82:164-168.
2. Hull C, Spruance S. Situational antiviral drug prophylaxis for HSV type 1 recurrences. Herpes 2007; 14:37-40.
3. Shulman JD, Carpenter WM, Lewis DL. The prevalence of recurrent herpes labialis during an army hot weather exercise. J Public Health Dent. 1992 52(4):198-203
4. Nikkels FA, Pierard GE. Treatment of mucocutaneous presentations of herpes simplex virus infections. Review. Am J Clin Dermatol 2002; 3:475-487.
5. Spruance SL. The history of recurrent oral-facial herpes simplex virus infection. Semin Dermatol 1992; 11:200-206.
6. Rystedt I, Strannegard IL, Strannegard O. Recurrent viral infections in patients with past or present atopic dermatitis. Br J Dermatol 1986; 114:575-582.
Articles you might be interested in