Wearable devices to support COVID-19 contact tracing in Australian hospitals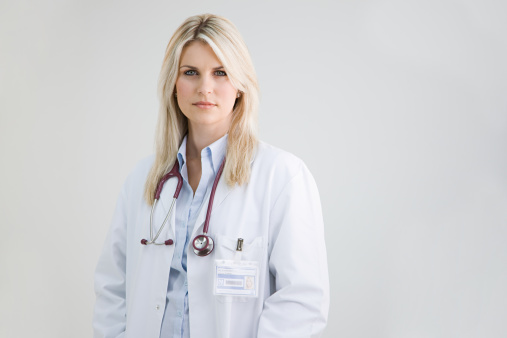 Bluetooth-powered ID tags could soon be worn by healthcare workers to make COVID-19 contact tracing more accurate, help control future infection outbreaks and protect frontline staff.

Researchers from Monash University and Alfred Health have been trialling the use of electronic identification tags worn by healthcare workers in the infectious diseases ward at The Alfred hospital in Melbourne.

Initial studies have found that the identification tags can collect information that is useful for contact tracing – offering insights into interaction times between staff and locations throughout the hospital. The system could help protect frontline workers and patients by supporting health services to control outbreaks.

Associate Professor Mehmet Yuce from the Department of Electrical and Computer Systems Engineering at Monash University says the use of Internet of Things (IoT) technologies enabled the connectivity of each device to make the data more accurate.

"As part of our research, we set up an IoT-connected contact tracing system powered by Bluetooth in the infectious diseases ward at The Alfred. Within each room we installed beacon sensors which would identify each person entering the room based on their wearable identification tag and then transmit this data to a central receiver," Associate Professor Yuce said.

"The connectivity between the beacons, wearable tags and receivers meant that critical information was obtained instantaneously and could be analysed to inform appropriate infection prevention policies."

In the event that a positive case is identified in the hospital, the advanced system is designed to accurately trace the close contacts of that person and identify those who should isolate based on proximity and interaction times, as well as identify the areas which need to be deep cleaned. 


Associate Professor Andrew Stewardson, Infectious Diseases Physician and NHMRC Early Career Fellow at the Department of Infectious Diseases, The Alfred hospital and the Department of Infectious Diseases at Monash University, says that healthcare workers are at a greater risk of contracting COVID-19, and any technological advancement that improves the speed and accuracy of contact tracing is welcome. 

"Protecting healthcare workers from infectious diseases, like COVID-19, also keeps them at work – minimising furlough to maintain the capacity of the hospital system," Associate Professor Stewardson said.

"Vaccination and robust infection control practices, including appropriate personal protective equipment, are the key tools to keep our frontline staff and patients safe.

"However, the introduction of an advanced contact tracing system, like the one we have been testing, would complement these measures by providing accurate contract tracing data that promises to contain possible outbreaks more efficiently, and with improved certainty."

The device is being trialled in collaboration with Alfred Health and has the capability to be implemented across other hospitals and aged care settings throughout Australia. The team is also looking for new partnerships to advance the current platform and implement it across these different settings. 

The research team also included Faculty of Engineering PhD students Adikari Rathnayaka, Abdulla Al Mamun and Research Fellow Dr Fan Wu, Professor Anton Peleg, and Master of Applied Epidemiology Scholar Stephanie Curtis from the Department of Infectious Diseases, along with collaborators from Alfred Health.

Articles you might be interested in