Win free registration plus a VIP breakfast experience with 2022 PATY winner, Terri Bakker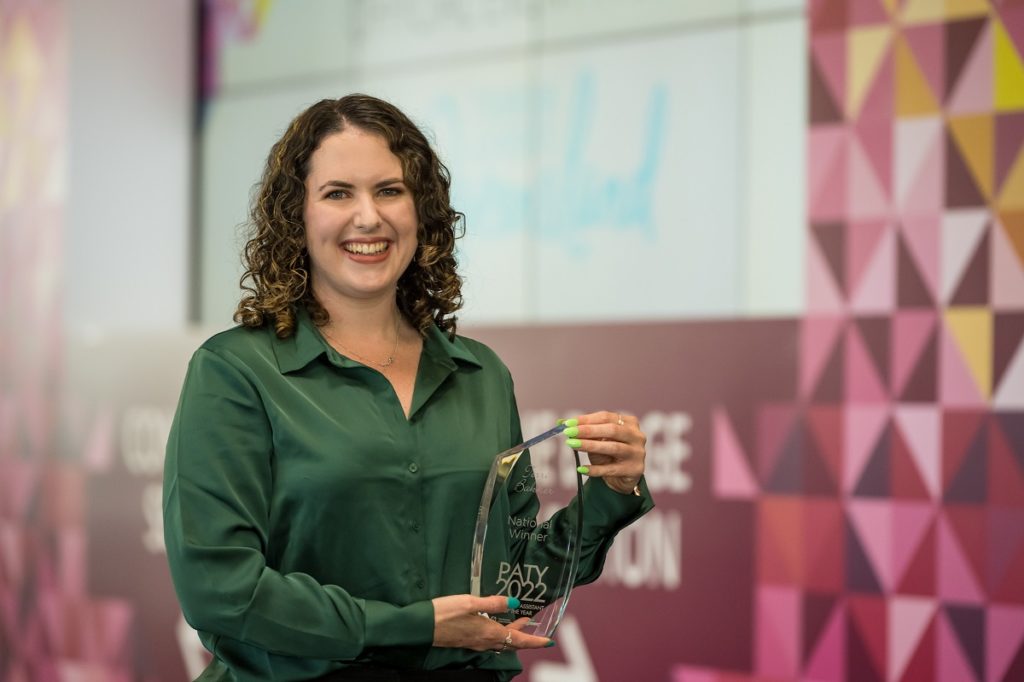 An exclusive opportunity exists for one lucky pharmacy assistant to win free registration and a VIP breakfast experience with the 2022 Pharmacy Assistant of the Year, Ms Terri Bakker, at the upcoming Pharmacy Assistant National Conference in Sydney from 31 August to 2 September.
Reflecting the theme of this year's conference, "Embrace, Envision, Evolve', the competition and the opportunity to hear from and learn from Terri's experiences and the work she does with local patients and her community is unique for aspiring pharmacy assistants.
National President of the Pharmacy Guild of Australia, Professor Trent Twomey is urging pharmacy assistants to be in the running to attend this year's conference and win the VIP breakfast experience.
"Now, more than ever, pharmacies need staff to look towards the future and provide suggestions for improvement and change.
"Entering the competition and gaining exclusive access to an award-winning pharmacy assistant will only further develop the skills of our much-needed pharmacy assistants," says Professor Twomey.
Designed to provide quality education, training and personal development for all pharmacy assistants, the conference will equip pharmacy staff with updated information on current industry trends and product knowledge, offering an excellent opportunity for career advancement.

Also featured during the conference will be the state winners of the 2023 Pharmacy Guild of Australia/Maxigesic Pharmacy Assistant of the Year (PATY) who will share their stories during a panel session on Friday 1 September before the national winner is announced during Friday night's Cocktail Party.
Award-winner Terri Bakker, who was recognised for her outstanding achievements in community pharmacy, encourages pharmacy assistants to enter the competition and join her and hundreds of colleagues at the conference.
"I've had a fantastic experience learning from suppliers and attending information sessions, plus the opportunities to network with colleagues at the conference is so valuable," says Ms Bakker.
To enter the competition, pharmacy assistants need to express in 50 words or less why they want to attend the conference and win the VIP breakfast experience with Terri.
For the first time, the Pharmacy Assistant National Conference will be held in conjunction with Pharmacy Connect, an annual Pharmacy Guild event for pharmacists and pharmacy owners.
The two events will share a 55-plus stand trade exhibition and social functions including the Welcome Reception and Cocktail Party.
The Pharmacy Assistant National Conference has been proudly educating pharmacy assistants around Australia for more than 20 years. To enter the VIP breakfast competition complete this form. To view the full program and to register to attend PATY visit https://pharmacyassistants.com/.
Articles you might be interested in