Your quality processes should be documented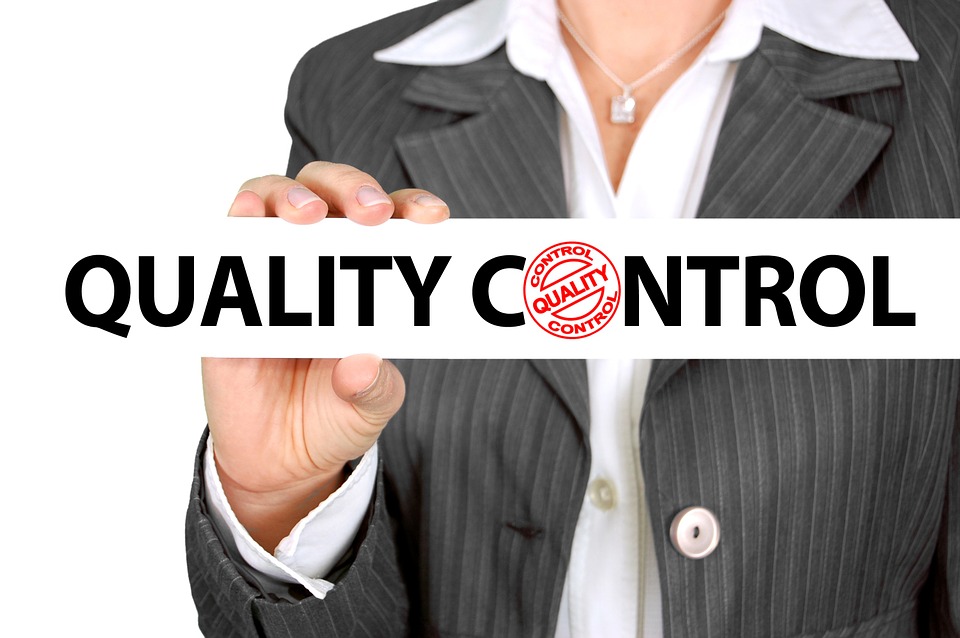 In our pharmacy lives, reproducible processes aid the normal workflow of the pharmacy.
The Quality Care Program, familiar to most pharmacists, is designed to aid pharmacy staff to specifically identify these processes so that everyone in the pharmacy will perform the tasks in the same way, so that customers are able to expect a uniform experience when shopping at that pharmacy.
In the compounding pharmacy, where each individual medicine is prepared from scratch, it is even more important to have written procedures in place which cover all aspects of the compounding process, from the initial procurement of chemicals through to the compounding and dispensing of the product, right up to how the patient receives the medicine.
Attention to detail is critical to ensure that the prepared medicines will be made the same way every time the patient returns to the pharmacy, and to give the patient confidence that the medicine is made accurately and that the quality and safety of the product is consistent and maintained at all times.
These processes are commonly referred to as 'SOPs' (Standard Operating Procedures) and usually evoke a strong groan when mentioned to pharmacists during compounding training. Compiling SOPs is seen as a complicated task to be deferred for as long as possible.
There is often one person in the pharmacy whose skill set naturally aligns with preparing and implementing SOPs. This person may have already worked on the Quality Care Program, or has the patience to write, review and implement the SOPs.
All staff in the compounding pharmacy should be involved in the development of SOPs because they are the ones who will need to follow through with the processes and who are best placed to discuss what actually happens in the lab.
While writing SOPs can sometimes appear daunting, there are many tools available to help to start the process. SOP manuals are available for purchase to use as templates, but any pharmacy which has gone through the QCPP process already has many templates with which to begin.
My advice is never to start with SOP 1.1 because you will almost certainly find it too daunting, and never move past it.
I recommend starting with some of the really common processes such as cold-chain management, gowning for the lab and fridge temperature monitoring since these occur daily and are easy to validate and review. SOPs must be workable and generically written and not include anything which is not sustainable in the process.
For example, in the case of cleaning the lab, it would be inappropriate to include instructions such as "Kylie will wash the floor at 5pm every day". If Kylie is on leave, the SOP is immediately invalid. It would be better to say 'the Compounding Technician will wash the floor", but even the time could be a problem. What if the lab is having an extremely busy day, and compounding is continuing until 6pm? Once again, that SOP is not actually reflective of true practice. In review, we might consider that a statement such as "At the end of every compounding day, the floor will be mopped by staff member on duty" is more appropriate.
SOPs should cover all processes which take place in the compounding lab. These should include general policies and procedures, including information about employee training requirements, exclusion policies for who can and cannot enter the compounding lab, use, maintenance and calibration of equipment including balances, and all aspects of pharmacy practice undertaken in the compounding area, including delivery of compounded medications, patient counselling and complaint handling.
Processes such as procurement of chemicals, risk assessment, assigning expiry dates to compounded products, and recall of compounded products are critical areas which must be addressed.
SOPs are living document, not made to be written and then hidden on a top shelf in the pharmacy never to be reviewed again.
There are often key events in the pharmacy calendar which can act as prompts for review e.g. when the Pharmacy Board of Australia "Guidelines on Compounding of Medicines" was released in May 2015, pharmacies who already had a strong culture of using SOPs saw this as an opportunity to review their documents, not only to include the Guidelines as a current reference, but also to review all procedures mentioned in this document and make sure that they aligned with the relevant SOPs.
If you would like more information please contact PCCA on 02 9316 1500 or info@pccarx.com.au
---
Marina Holt, PCCA Education & Training Manager
Articles you might be interested in